We can help you budget effectively by finding the most cost-effective solution for you
.
Our experienced team provides carefully designed approaches to capture data that you need in the most economical and reliable way. Machine-learning (ML) can be suitable for large and complex series of historical records - but not always. We can find the most cost-effective solutions, whether using our own AI solutions, manual or crowd-sourced digitisation processes.
Costs of different approaches
.
ML-based solutions are the only credible approach for obtaining very large datasets, but depending on your project, we will make recommendations drawing on a variety of skill sets - including paleography, statistical analysis, back and front-end development, and crowd-sourcing support.
The following charts show approximate costs involved for the extraction of data with a 95+ accuracy, using manual transcription by qualified Research Assistants (RA), unqualified outsourcing transcription providers, and Osiris-Ai's ML solutions.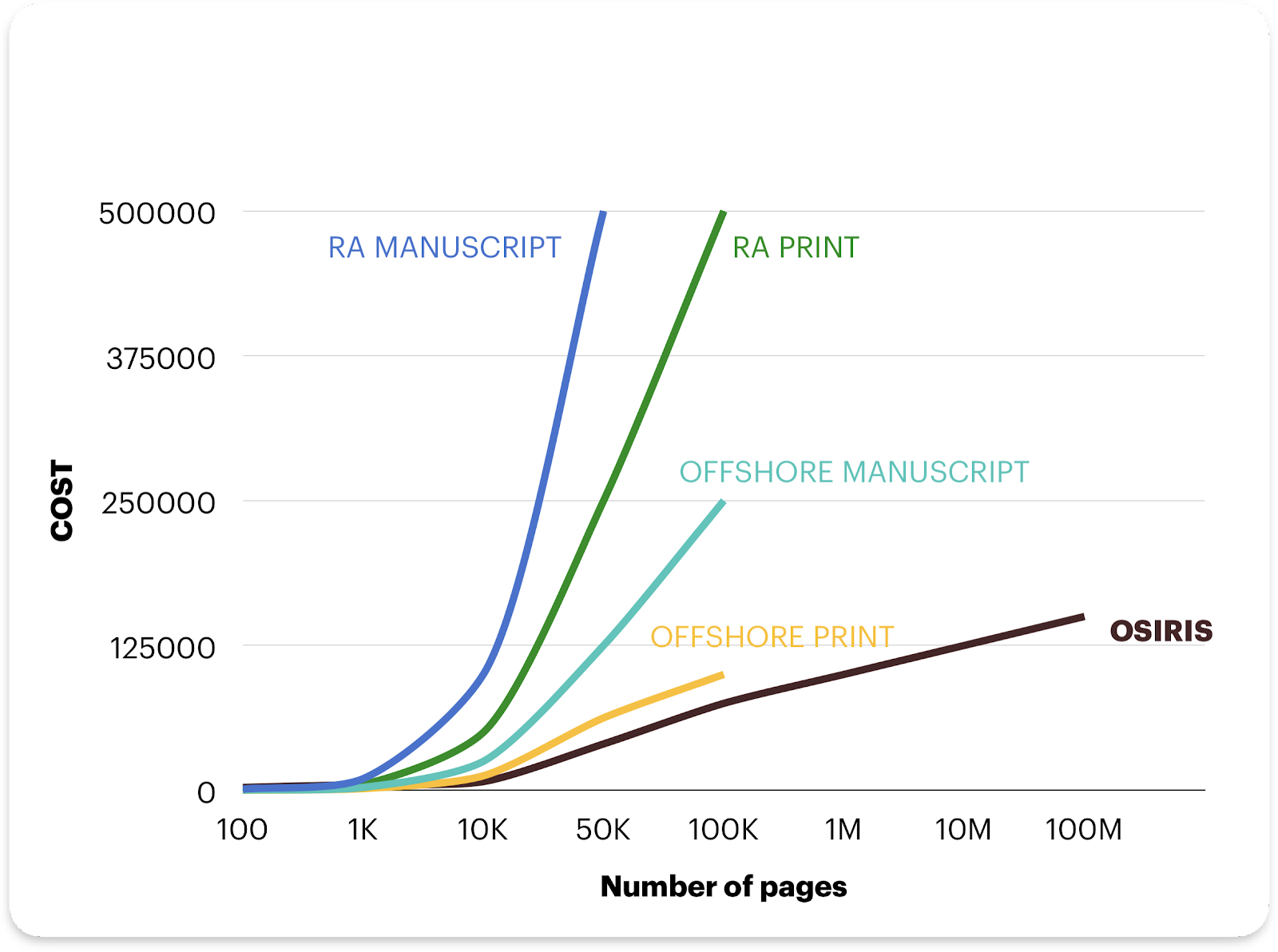 We offer a free initial consultation to discuss your data needs. At the end of this consultation, we will provide an initial plan of action and a quote for your project.
Following this, we offer a project outline consultation (£500) where we will look at your data in detail and make a series of technical recommendations for your project and outline budget implications.